LELOX prides itself on innovation, whilst also producing quality and unique products.
When it comes to your truck, mudguards are the focal point. With LELOX stainless steel mudguards you stand out from the crowd.
They're durable, reliable and shiny.
Use LELOX's Good Truckin Polish for Stainless Steel, on your LELOX stainless steel mudguards, mounts and accessories to keep them that way.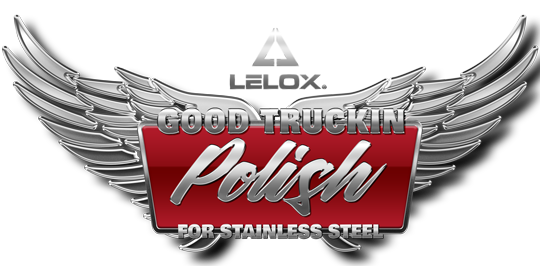 DIRECTIONS:
Shake well before use. Polish in sections at a time.

Pour a small amount of product onto a suitable applicator.

Massage product thoroughly onto stainless steel surface.

Allow to dry to a chalky haze.

Remove residue with a clean microfiber cloth.

Continue to buff with microfiber until appropriate finish is desired.
CAUTION:
May be harmful if swallowed. Do not induce vomiting. Contact a medical professional as soon as possible. Skin irritation – If irritation of skin occurs, wash with soap and water. Eye irritation – Flush eyes with flowing water for five minutes. If inhalation is irritable, remove from exposure and move to an open space with fresh air.

CONTAINS: Aluminium oxide, silicone oil, Sio2,MIT, essence, pure water.